Ecolgical inovations and ecological house
Content
Counter
since October 03, 2005


Time and date





webMaster
best view 1024x768 +
______________
Copyright © 2005-2014
Veljko Milkovic
All rights reserved.

Copyright © VEMIRC 2009-2014
Veljko Milkovic
Research & Development Center
All rights reserved.

Search site
Email Newsletter
Sign up for
our Email Newsletter Mailing list
- click here -

New Book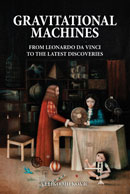 Gravitational Machines
- From Leonardo da Vinci to the Latest Discoveries
The book that can change the world
New Book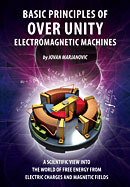 Basic Principles of Over Unity Electromagnetic Machines
Learn basic ideas of making new ultra efficient electric motors and generators and how to improve existing patents which use permanent magnets
New Website
Friends
110 INVENTIONS
Veljko Milkovic has registered some 112 inventions with the former Federal institute for patents, now Intellectual Property Office (www.zis.gov.rs) in Belgrade (Serbia). On the base of that, 38 inventions have been published. Veljko Milkovic is presently in possession of 25 patents from the field of the mechanical oscillations, with several new ones on the way.
110 inventions:
New type of clamp,

Tools for medicine - health problems (for spine, kidneys, problems with the prostate,

hemorrhoids

...),

Plastic, ceramic, metal products...,
Details about these inventions can be found in the books written by Veljko Milkovic and by contacting the author himself, who is ready and willing for any kind of cooperation with all benevolent potential strategic partners and customers for production, application and further development of these products.