Ecolgical inovations and ecological house
Content
Counter
since October 03, 2005


Time and date





webMaster
best view 1024x768 +
______________
Copyright © 2005-2014
Veljko Milkovic
All rights reserved.

Copyright © VEMIRC 2009-2014
Veljko Milkovic
Research & Development Center
All rights reserved.

Search site
Email Newsletter
Sign up for
our Email Newsletter Mailing list
- click here -

New Book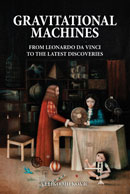 Gravitational Machines
- From Leonardo da Vinci to the Latest Discoveries
The book that can change the world
New Book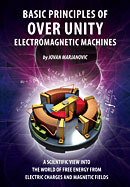 Basic Principles of Over Unity Electromagnetic Machines
Learn basic ideas of making new ultra efficient electric motors and generators and how to improve existing patents which use permanent magnets
New Website
Friends
VELJKO MILKOVIC RESEARCH & DEVELOPMENT CENTER
- official internet page -


Veljko Milkovic Research & Development Center


About us
"
Veljko Milkovic Research & Development Center" is a non-profit organization dedicated to ecologically sustainable development, promotion and development of new products and technologies and their application in every day life.

The research center VEMIRC, as the legal successor and follower of decades-long tradition of inventions and research of Veljko Milkovic and his associates, was founded to preserve the innovative legacy of Veljko Milkovic aiming to continue the scientific research on the inventions and innovations of Veljko Milkovic, to describe them and leave to future generations.
Vision
Ecological settlements and commercial objects of maximum comfort, which maximally use alternative energy sources and are maximally energy efficient, which go with healthy and safe life in harmony with the nature.
Mission
Raising the awareness of the importance and advantages of use of alternative energy sources on the example and development of Veljko Milkovic's ecological innovations and living in harmony with the nature.
Goals
"Veljko Milkovic Research & Development Center" Novi Sad realizes its goals in the field of energetics, mechanical engineering, ecology and other connected fields, by having for the goal of its scientific, expert and practical work scientific and expert research, development, improvement, affirmation and realization of practical application of Veljko Milkovic's scientific and research work, of his inventions, innovations, patents and other discoveries.  A special goal of the association is to carry out all the activities connected with creation of a Foundation and a Scientific Institute which will bear the name of Veljko Milkovic.
Slogan: Together We Will Succeed!
Organization structure
The organs of VEMIRC are Assembly, President, Administrative board and General Secretary.
The basic structure consists of departments and laboratories:
Department of Ecological Innovations

Office of Green Architecture & Healthy Living

Department of Petrovaradin Fortress
Archaeological Research Department
VEMIRC Pendulum Lab

Scientific Council

Development team

Technical team

Division for mechanical engineering
Division for electrical engineering

Analytical team

Workshop

Besides the departments VEMIRC structure also includes following teams:
PR & Web team
Marketing and promotion team
Projects and fundraising team
Publishing and publications team
Finance team
Legal team

Project: "Self-Heating Eco House - For Our Ecological World Of The Future" - building a public and demonstrative self-heating ecological object, as an example of the most successful national example of energy efficiency in construction in order to raise the ecological awareness and development of responsible behaviour in terms of energy.
Self-Heating Ecological House is energetically a highly efficient building with passive solar architecture, heated by solar energy, directed towards south, with an innovative solar technology installed, that increases the solar gain, that is, the heat and the light getting into the building and with a layer of soil around the house for a maximum preservation of free solar energy.
Over a decades-long verified scientific monitoring of the results and effects of the use, it has been confirmed that "Self-Heating Eco House" saves 85% on heating, 100% on air-conditioning, 30% on lightning and 18-40% on building material.


Goal: building a self-heating building on an open type on a place that is easily accessible and available for everyone (deadline: the year 2010)



The World of Pendulum Power (

catalogue)


Illustrated catalogue of the potential of practical application of the two-stage oscillations with 3D animated models of electric generators, water pumps, oil pumps (pumpjacks), geothermal heat pumps...
language: English
paperback: 34 pages
format: 16 x 24 cm
paper: color print
ISBN-13: 978-86-88883-00-9 (CIP - Matica Srpska Library, Novi Sad, Serbia)
publication date: October 2011


Basic Principles of Over Unity Electromagnetic Machines

(book)


Professional book - textbook for the understanding of free energy magnetic machines with a scientific view into the world of free energy from electric charges and magnetic fields.
author: Jovan Marjanovic, M.Sc E.E.
language: English
paperback: 216 pages
format: 23.5 x 16.5 cm
paper: black and white print
ISBN-13: 978-86-88883-01-6 (CIP - Matica Srpska Library, Novi Sad, Serbia)
publication date: November 2011

Osnovni principi over juniti elektromagnetnih mašina

(e-book)


Basic Principles of Over Unity Electromagnetic Machines - translation into Serbian language
Professional book - textbook for the understanding of free energy magnetic machines with a scientific view into the world of free energy from electric charges and magnetic fields.
author: Jovan Marjanovic, M.Sc E.E.
language: Serbian
pages: 190 pages
format: PDF (e-book) in color
ISBN-13: 978-86-88883-02-3 (CIP - Matica Srpska Library, Novi Sad, Serbia)
publication date: June 2012

Gravitational Machines - From Leonardo da Vinci to the Latest Discoveries

(book)

Popular science & technology book on inventions that can change the world.
author: academician Veljko Milkovic
language: English-Serbian
paperback: 376 pages
format: 22.7 x 15.2 cm
paper: black and white print
ISBN-13: 978-86-88883-03-0 (CIP - Matica Srpska Library, Novi Sad, Serbia)
publication date: December 2013
Contact

Veljko Milkovic Research & Development Center
Bulevar cara Lazara 56
21000 Novi Sad
Serbia
Address code

403652



phone: +381216366487
e-mail: office@veljkomilkovic.com
web: www.veljkomilkovic.com