Ecolgical inovations and ecological house
Content
Counter
since October 03, 2005


Time and date





webMaster
best view 1024x768 +
______________
Copyright © 2005-2012
Veljko Milkovic
All rights reserved.

Copyright © VEMIRC 2009-2012
Veljko Milkovic
Research & Development Center
All rights reserved.

Search site
Email Newsletter
Sign up for
our Email Newsletter Mailing list
- click here -

New Book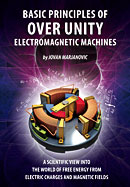 Basic Principles of Over Unity Electromagnetic Machines
Learn basic ideas of making new ultra efficient electric motors and generators and how to improve existing patents which use permanent magnets
New Website
Friends
CONTACT
I invite all people of good will who recognise themselves and their interest in my work, to cooperate and work together.
All questions and suggestions can be sent to the following address:
or you can email us through the contact form below: